Your Source for Window Decals in Harahan, Kenner, Metairie, New Orleans And Surrounding Areas
You are in the right place if you are looking for window decals as a business decision maker in the greater New Orleans area. Our company, Ad Graphics, is widely recognized as the premier resource for all different types of outdoor advertising tools, and we have a great deal of experience with window decals.
Storefront window decals are very popular, and they provide a lot of versatility. If you want us to create a storefront window decal that is intended to be permanent, we can certainly satisfy your needs. At the same time, many people change their window decals to reflect seasonal motifs, and they can also be used to advertise special events and sales.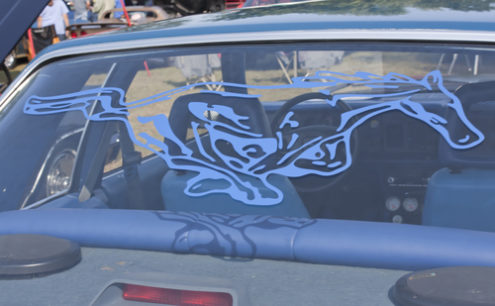 In addition to window decals that can be used in stores and other stationary structures, they can also be extremely beneficial if you have commercial cars, trucks, or vans on the roadways. When you have window decals spreading your message around Kenner, Harahan, Metairie, and New Orleans, you get thousands or even tens of thousands of impressions each and every day. In a real sense, you turn your vehicles into mobile billboards, and the window decals that we produce for our clients are impossible to ignore.
If you have a logo or a design of your own, we can apply our expertise to bring your vision to life. At the same time, we also have a team of talented, creative graphic designers in-house, so we have the ability to assist you during the design phase.
We have been able to build our business on a commitment to 100 percent customer satisfaction, and it all starts with the first point of contact. You can speak with one of our New Orleans window decal consultants right now if you call us at 504-733-1158, and you can alternately fill out the contact form that we have on this website.