Truck Graphics in Harahan, Kenner, Metairie, New Orleans and Surrounding Areas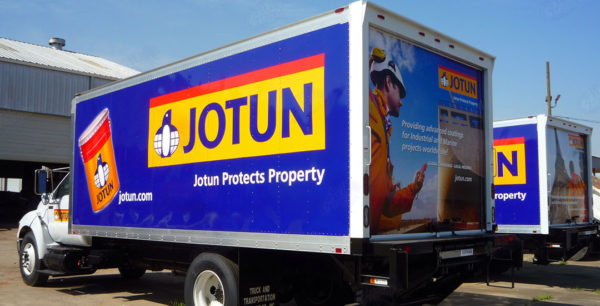 Our doors are wide open if you are looking for a resource that can provide truck graphics in New Orleans, Harahan, Kenner, and Metairie. If you already have a logo or some type of specific design in mind, we can bring your vision to life. At the same time, our team of talented, experienced graphic designers can provide fine tuning or put their skills to work to create a messaging strategy that bolsters your bottom line.
Speaking of profits, you may be surprised to hear some of the statistics that have been compiled with regard to the effectiveness of truck graphics. A study was conducted, and practically everyone who participated stated that they took notice of ads on the sides of trucks. Plus, truck graphics are going to be seen by pedestrians as well, so the exposure is considerable. In fact, experts have stated that a vehicle that is adorned with eye-catching graphics will be seen tens of thousands of times each and every day.
The message gets across when you utilize truck graphics, and most of our clients choose vinyl wraps. Our truck wraps are very durable, they are virtually maintenance free, and they are designed to withstand the test of time. Plus, they can easily be removed and replaced if you want to alter your message, and our truck wraps are quite affordable.
Give Us a Call Right Now!
Regardless of the nature of your vehicle, whether it is a pickup truck, a van, a panel truck, a semi-truck, or a trailer, we can provide you with truck graphics that will capture the right kind of attention. If you are interested, we can be reached by phone right now at 504-733-1158, and we also have a convenient contact form that you can fill out right here on this website.