Graphic Design Company Serving Harahan, Kenner, Metairie, New Orleans And Surrounding Areas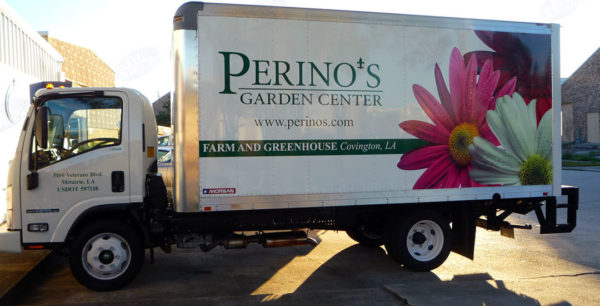 You have found the ideal resource if you are looking for a graphic design resource in the New Orleans area. Our company, Ad Graphics, has been exceeding the expectations of our clients for years, and we have been able to grow through repeat business and positive word of mouth. We have a highly effective art department that is fully equipped with the latest graphic design technology, and our designers are second to none. The level of creativity that they bring to the table is extraordinary, and when you combine that with their advertising knowledge and technological expertise, you have a recipe for success.
The graphic design work that we do for our clients is often going to be the first step, but we can then bring the creative vision to life. Our company offers decals, vehicle graphics, menu boards, banners, signs of all kinds, digital prints, and displays. We take a great deal of pride in the work that we produce for our clients, but we also place an emphasis on world class customer service. You will probably be amazed at the fast turnaround times that we provide, and we always deliver on schedule.
The quality of our graphic design work is clearly evident when you see the finished products that we deliver. At the same time, we know that our clients don't have unlimited budgets, so we have made a commitment to value based pricing.
Our home base is in Harahan, so we are conveniently located for people in New Orleans, Metairie, and Kenner. If you would like to discuss a graphic design project with a knowledgeable member of our team, you can give us a call at 504-733-1158. You can also request information through our contact page if you would prefer to reach out electronically.