Decal Printing in New Orleans, Kenner, Harahan, Metairie, and Surrounding Areas
Ad Graphics is the go-to resource for decal printing in New Orleans, Kenner, Harahan, and Metairie, Louisiana. We have been able to grow our business over the years because of the quality of our work coupled with the value based pricing that we are able to pass along to our clients. People inevitably need printed materials on a periodic basis, so our customers come back to us, and we get many referrals. When you engage us to handle your decal printing, you will be working with a proven commodity that has a very good reputation within the local business community.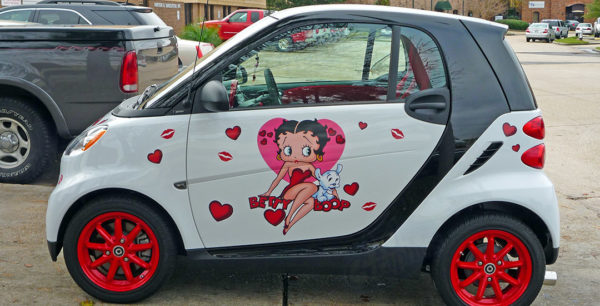 We offer decals for countless different applications, including decals for contractors and tradesmen, equipment decals including OEM markings, and promotional decals for businesses. Decal printing can also be important for people who are promoting political candidates and entertainers. In addition to the decals that we produce, we also have the ability to design and print bumper stickers, and no job is too large for our company.
You have many different options with regard to the size, shape, and style of the decals that you can obtain through us, and we provide fast turnaround times. We have high tech, state of the art printing equipment, and we use premium materials, so the quality of our work will definitely exceed your expectations. At the same time, you will probably be pleasantly surprised when you get a quote from us, because we do everything possible to keep our prices affordable.
Give Us a Call Right Now!
If you would like to discuss a decal printing project with a knowledgeable member of our staff, we would be more than glad to help. You can reach one of our knowledgeable New Orleans decal printing specialists right now if you give us a call at 504-733-1158, and we also have a contact form that you can fill out on this website if you would prefer to get in touch electronically.